SDI-INSERTER SDI-3G-xx
Our 'Star' in a broadcast
center.
More than extracting and inserting data in video signals. It is an important component of the technical heart of ARD.

Read more…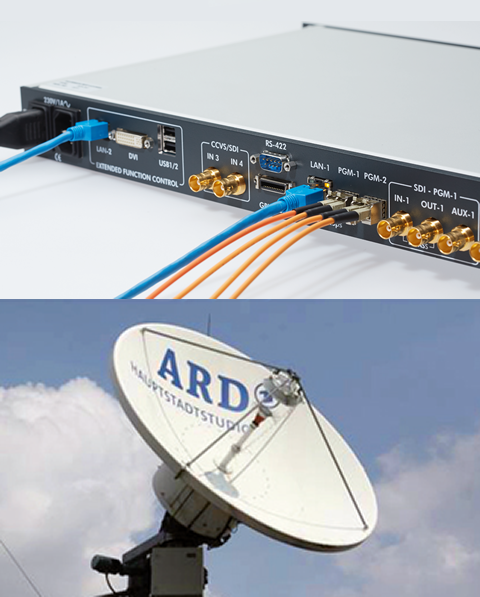 OTV-VGA-V2
Medical
application – worldwide
Safe and secure. Optical isolation for operating rooms. We are partners of SIEMENS in developing and producing devices that protects from malfunctions.
Read more…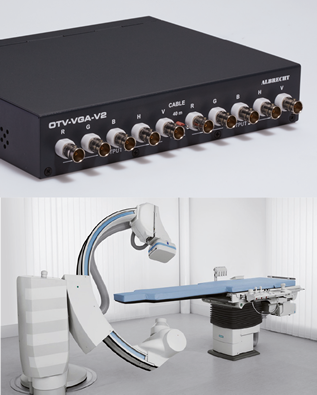 DISCON-7E
Picture, text, audio, video – all in continuous operation.
A single display-controller for smooth DIGITAL SIGNAGE. Our ALX-information system is a complete system including hard- and software.

Read more…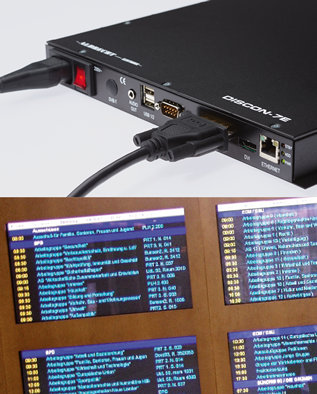 CUSTOM-MADE
We satisfy your High-Tech requirements.
Individual. Hardware, software, complete systems. Our extensive know-how stretches from micro-controller software to server database. Do not hesitate to contact us.
JOBS
Take your initiative
and apply now!